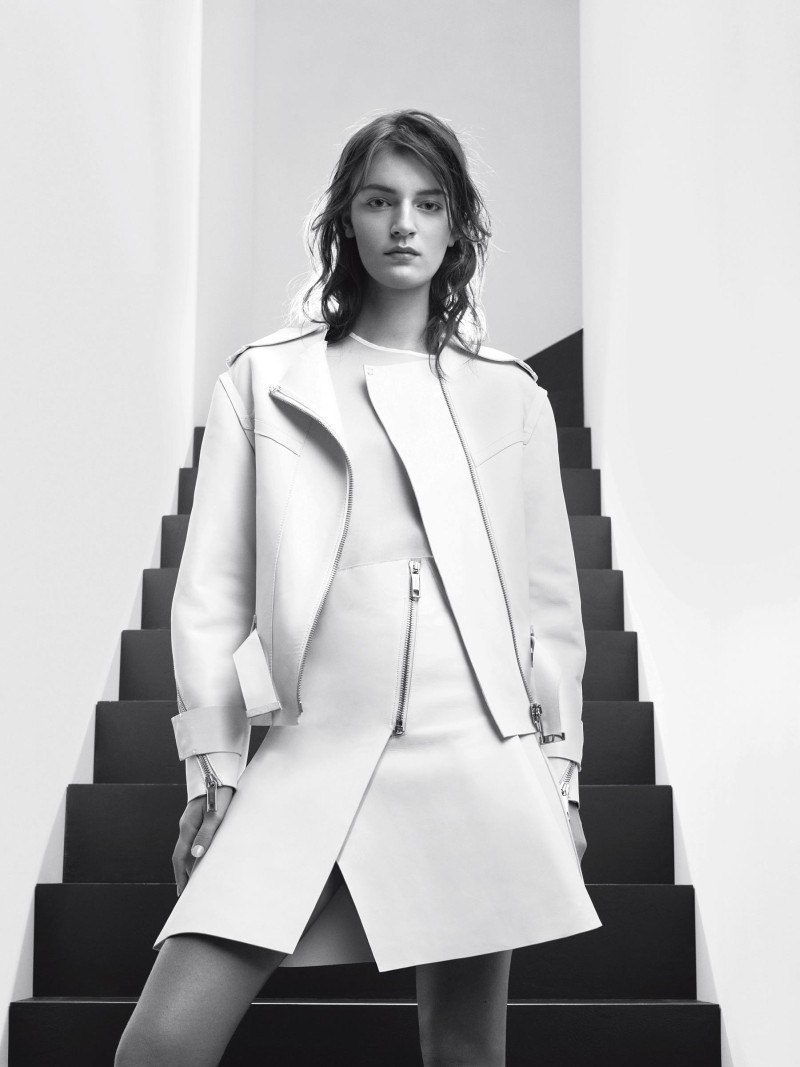 "Now this is a story, all about how my style got flipped, turned upside down..."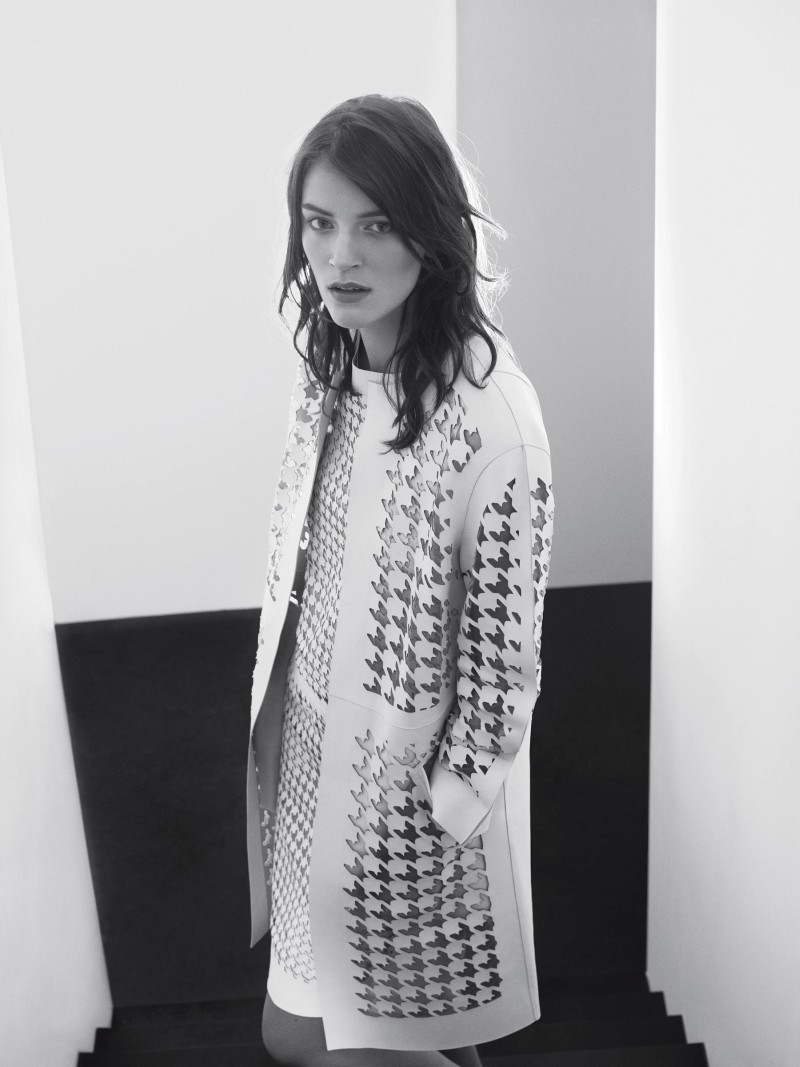 Lately, I'd been wondering about wearing sweatpants in a sophisticated way. I admit it, I'd agreed with
Karl Lagerfeld's sentiment regarding sweatpants
, until I realized that I wanted to indulge in the college lifestyle just a little bit and wear sweats once in a while. Then I came across these beauties (
thing 1
and
thing 2
) from Asos. I got to thinking: what if sporty-chic came back to the fashion scene with a vengeance? And that's exactly what
Sportmax
did for their Spring 2013 campaign.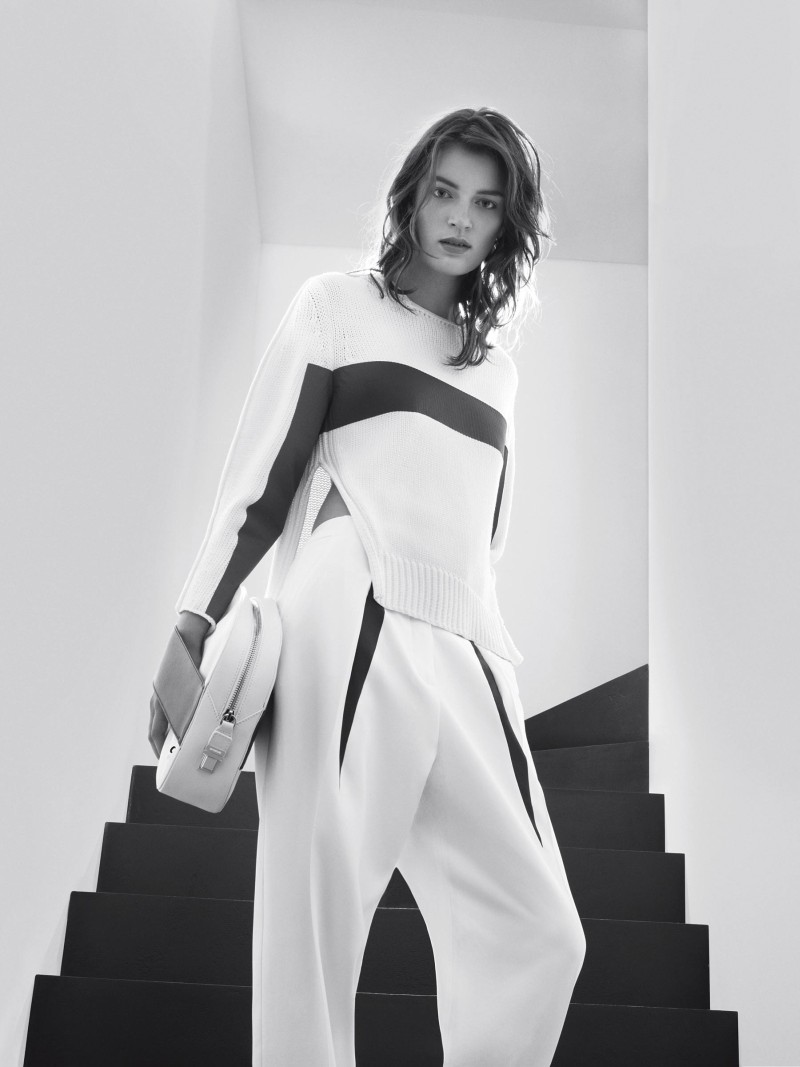 I came across the new ad campaign on
Fashiongonerogue
several days ago, and was flabbergasted and intrigued. The silhouettes, the cuts, the textures, the simplicity...I was knocked out hard with awe. I fell in love with the comfort and the innovativeness, the tradition and the novel. And I wanted all of it for myself (and still do). I had been wresting with designing myself a faux leather dress that featured laser cut designs, and I'd been inspired by perforated leather from
LowClassic
. But the attention to detail in Sportsmax's houndstooth jacket, the perforation of the shoe, and the pleating of the dress below, and the pattern on the leather of the knit sweater (also below) that imitated perforated leather while being whole sold me.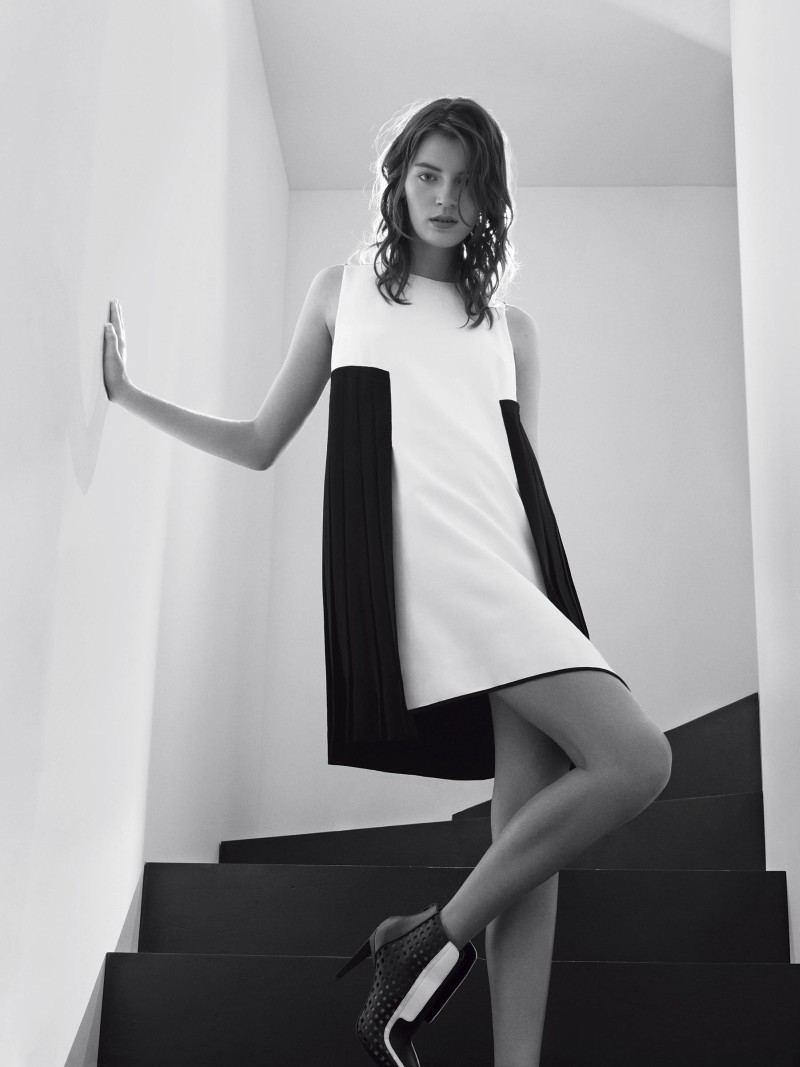 How did this affect anything, you ask? Well, I'd already been drawn to the beauty and expert styling of
Ivania Carpio's
monochrome wardrobe, the "boxy" silhouettes created by the recently discovered LowClassic (thanks,
Susie
!) and well-established Balenciaga in the "
Egyptofunk
" collection (
this sweater
is the bees' knees). My slant towards the clean, structured, and monochrome turned into a raging penchant for freshness, so much so that I spent an entire day on a computer browsing
Forever21
and
She's Electric
(discovered via Shine By Three) for the classiest pieces I could find. It seems that Forever21 didn't hesitate to hop on the black and white, clean and classy bandwagon, though I wasn't aware that it was a real bandwagon until I noticed the shift in F21's products. In short, She's Electric has the most
lovely
pieces (currently on sale yay!) in bold, fearless prints and color, complete with the lusty perforated leather, and Forever 21 steps up their game with fitting sporty chic looks in black and white, with well-placed paneling and comfortable shapes and drapes.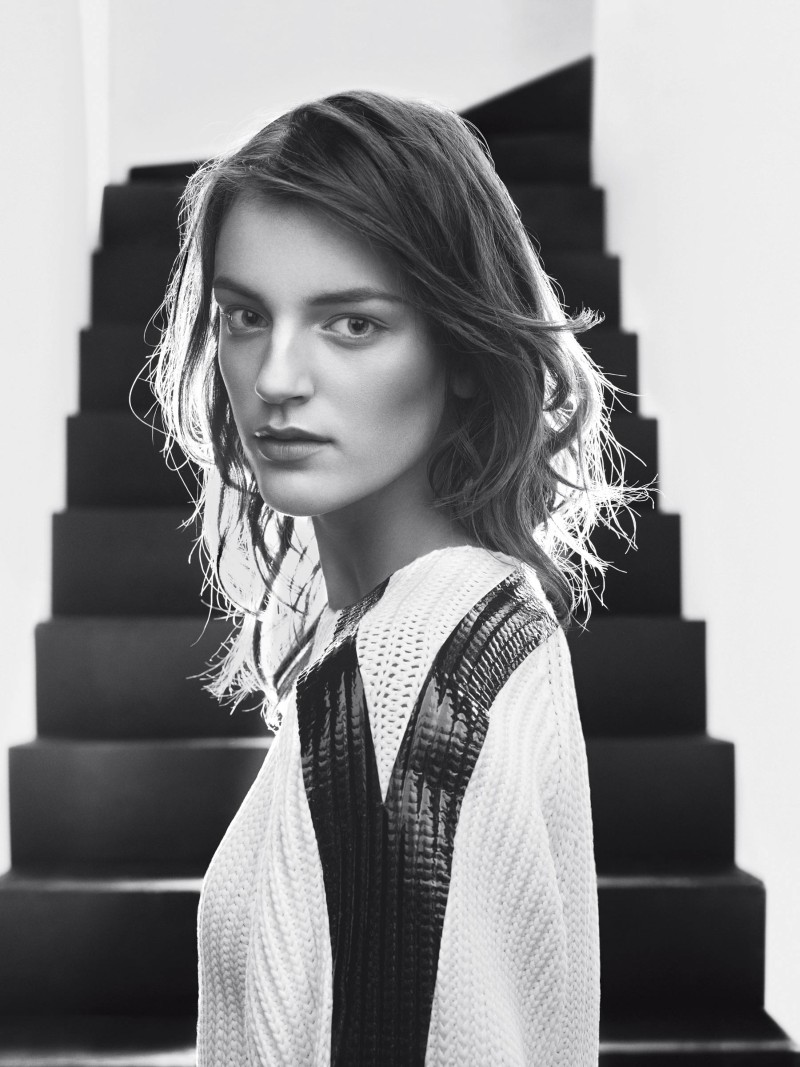 I've recently also gone on an
Etsy
binge and all my favorite items are black and white, no exception.